Walleye Saloon

First appearance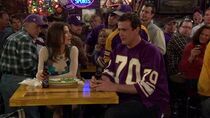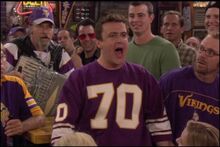 Walleye Saloon is a Minnesota themed sports bar that appeared in the episode Little Minnesota. The sports bar is home to an arcade game, Fisherman's Quest game loved by both Robin Scherbatsky and Marshall Eriksen. The sports bar is exclusive to people from Minnesota so to fit in Robin pretends to be from the fictional town of Bemidji Minnesota.
Ad blocker interference detected!
Wikia is a free-to-use site that makes money from advertising. We have a modified experience for viewers using ad blockers

Wikia is not accessible if you've made further modifications. Remove the custom ad blocker rule(s) and the page will load as expected.