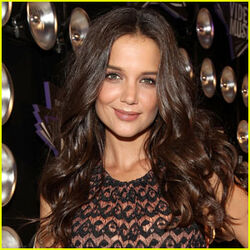 This is one of the most unexpected bit of casting news ever! Remember the Slutty Pumpkin from back in Season 1? Ted dresses up as Hanging Chad every year on Halloween in hopes of finding his Halloween soulmate, the Slutty Pumpkin.
Although she's been rarely referenced since the first season, it looks like the producers certainly haven't forgotten because Katie Holmes, yes Mrs. Tom Cruise, has been cast as The Slutty Pumpkin! Ted sure is going back to his roots this season... starting with Victoria. Will Ted finally date The Slutty Pumpkin? Could she be...The Mother?? Speculate below!
Ad blocker interference detected!
Wikia is a free-to-use site that makes money from advertising. We have a modified experience for viewers using ad blockers

Wikia is not accessible if you've made further modifications. Remove the custom ad blocker rule(s) and the page will load as expected.