Comments

4
First Look at Katie Holmes as The Slutty Pumpkin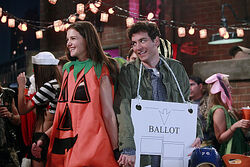 Finally! We get our first look at the Slutty Pumpkin! Ted's Halloween soulmate back from Season 1.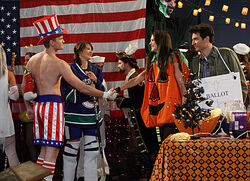 A few weeks ago, we announced that Katie Holmes would be playing the part of the Slutty Pumpkin in the upcoming Halloween-themed episode.
Whether we'll be seeing her in a flashback episode or in present day (we're guessing a bit of both), we can't wait to see Ted with his beloved Slutty Pumpkin! Is it wrong that we're still calling her that? Her name is actually Naomi.
Source