About Me:
Edit
Hi! I'm Alyssa! I live in Bulacan, Philippines. I am a huge fan of himym and I've been watching it since season 1. I am actually a Barney/Robin shipper but I try not letting it cloud my judgement on how Robin and Barney's seperate relationship is going. I also write fan fictions. I tend to be excited, a lot and I hope that I can contribute a lot of things here.
My Favorite pages:
Edit
M

y Favorite Character:

Edit
My favorite character is none other than, Barney Stinson! He's funny, awesome, and legen-wait for it-dary! I love Barney so much that I had a poster made because of him. Now that he's finally getting married, all I hope for is that whoever the bride may be, that girl should be as awesome as Barney is.
My Favorite Picture:

Edit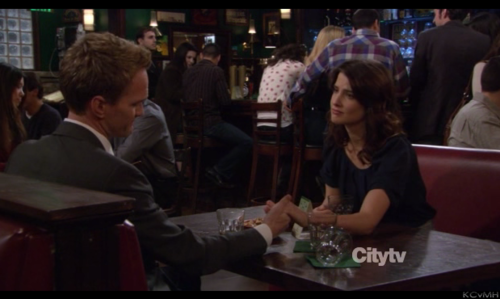 I really love Barney and Robin together. When I look at this picture, I see how perfect they are for each other (even if others think they don't.) XD
My Favorite Episodes:
Edit