For the stories told by Barney, see Fake History Lesson.
This page is currently under construction.
It needs editing and maybe some additional information. You can help the How I Met Your Mother Wiki by contributing.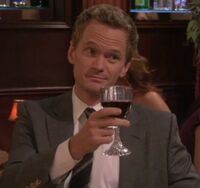 True Story is a catchphrase of Barney Stinson. He uses it after saying something that factually isn't true. A few examples include:
"When I get sad I stop being sad and be awesome instead. True story."
"Whenever I start feeling sick, I just stop being sick and be awesome instead. True story."
It is usually said after something that he wants you to believe is true, which is often not.
It was also often said after a fake history lesson from Barney. He would commonly say "true story" at the end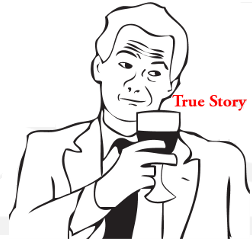 The phrase itself was popular enough to become an internet meme (see right)
Ad blocker interference detected!
Wikia is a free-to-use site that makes money from advertising. We have a modified experience for viewers using ad blockers

Wikia is not accessible if you've made further modifications. Remove the custom ad blocker rule(s) and the page will load as expected.