The Mother
Comments

1k
959
legendary pages on this wiki
The Mother refers to the future mother of Ted Mosby's children. Since her name is currently unknown, she is simply known as "The Mother" amongst fans. She's the bass player as well as vocals for a wedding band called the Superfreakonomics that commonly play around New York, her friends include Cindy and Louis (who was her boyfriend by April 2013) and is currently studying for her economics degree at Columbia University. She most likely lives at 317 West 115th Street, apartment 7A.
Family
Known History
In 2005, while celebrating her 21st birthday with her friends at a MacLaren's Pub on the west side of New York, she received a phone call giving her the news that her deeply loved boyfriend Max died. She returned home after the funeral that night to find a packaged ukulele he gifted to her of which she owns as a keepsake of his spirit and presence. This event deeply traumatized her and put her off dating ever again.
In 2008, her roommate and best friend Kelly invited her to a St Patrick's Day party of which was seen in No Tomorrow she didn't want to go, but eventually Kelly would talk her into it. That night she'd run into Mitch (The Naked Man) who is revealed to have been her music instructor some years back before either had moved to New York. The Mother offers Mitch her Cello back at home to which they prematurely leave the party, she forgets her Yellow Umbrella at the club after leaving. Back at her house she brings out the Cello to find Mitch standing nude before her to witch she hands him the instrument to cover himself up, he tells her it's worked 2 times so already (this being his third time) and that it's "His thing" the two sit down and have a conversation about what The Mother wants to do with her career. She admits wanting to end world poverty which inspires her to get a degree in economics, in this moment she realizes that she'd forgotten her Umbrella at the club and runs by Kelly who's returned home to go get it. By then though the Club had closed and when she returned the next morning to grab it, Ted had already found it while looking for his phone.
In 2009, she attends Econ 305 where she meets Cindy who is offered to stay with her as Kelly by this point has moved out. Cindy agrees and The Mother tells her that she's taken herself off the dating radar because of what happened with Max and calls herself "Old fashioned" she believes that everybody has a soul-mate, only one person that they can truly connect with and that she's already met him, but he's come and gone. Ted then walks into the wrong classroom and begins giving his lecture to the class that was seen in "Definitions" when Ted starts telling the class about Architecture, The Mother believes she's came into the wrong room and hurriedly runs out. Ted by now has been told he was in the wrong room and while Ted is running to the Architecture classroom, The Mother passed by him and realizes she needs to go back, so after crossing by one another they part ways.
Later that year, after Ted breaks up with Cindy and leaves The Mother's apartment. She looks towards the door to see that Ted had left the Yellow Umbrella at her door, in shock she enters the room to see Cindy distraught. Cindy tells The Mother that "The architecture professor that walked into the wrong room first term" pointed out everything that belonged or had connection to The Mother and is "already in love with her" The Mother objects that that's not possible as he hasn't even met her but Cindy appears infatuated and begins describing what she likes about her, Cindy kisses her and the two part. The Mother tells Cindy she probably has things of her own to figure out to which she agrees.
In 2010 The Mother meets Darren, he tells her that he's been a longtime fan of her Band, "Superfreakonomics" and sucks up to her. The Mother offers that he sing vocals at their next show which leads into Darren's progression to corrupting the band itself and later trying to kick out The Mother.
In 2011, The Mother and Darren are packing up equipment from a show, a man named Louis (Seen in "The Time Travelers") appears and offers to load the rest of her equipment into the Car. The Mother and Louis begin talking and later asks her out on a date. She objects but when Louis hands her his number she accepts and meets him at MacLaren's. The Mother explains to Louis that she doesn't date because years earlier she bought her "Jackpot lottery ticket" that went "Kaboom" (Max died) and she personally believes she'll never have anybody like him again. But she gives Louis a chance, and they start dating, but in the years following it's shown that what Louis and her had, wasn't true love.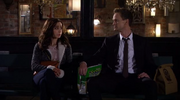 6 months before Barney and Robin's wedding , seen in a flashback in Platonish: Barney  goes to a drug store to hook up with a random woman to complete a challenge to which he runs into The Mother during the period of time she was still dating Louis. As Barney attempts to get her number, she stops him and begins giving him relationship advice, and tells him he's a nice guy. Barney gets offended at her advice and chases after her asking for clarity on his situation. They head outside and sit on a bench, she tells Barney that she thinks he'd failed falling in love and now he's been trying to keep himself busy to escape it, and asks Barney "Do you want to continue playing the game or do you want to win?" to which Barney begins realizing he's wanted Robin all along. He tells The Mother he could easily win the love of his life in 20 minutes, and she stops him, and tells him it'll be a long process, and it'll take all he has and is willing to give. Barney sits on the bench in thought as The Mother gets up and heads to the nearest subway. It is that night that Barney begins to write "The Robin" which culminates with his proposal later in the year.
Before Barney and Robin's wedding, The Mother was offered a place to stay in Farhampton where Louis owned a beachside house. This is where she would be staying until Sunday night of the wedding weekend.
In
The Locket
, The Mother offers
Lily
some of the cookies (which she calls "sumbitches") that she brought with her on the train to Farhampton, after seeing Lily distraught about missing
Marvin
. She later sits beside Lily who rants to her about her previous car ride with
Ted
and some of the annoying habits he'd displayed during their car drive to the wedding. The Mother mocks Ted with Lily, but she also possesses all of Ted's habits while travelling. She later suggests to Lily if Ted perhaps deliberately got Lily to leave his car which helps her realize Ted wanted to beat Lily to the
Farhampton Inn
so she couldn't stop him from giving the locket to
Robin
in hopes to win her back. She then tries to look at her phone to see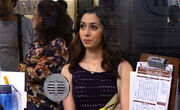 Marvin but The Mother takes her phone away telling Lily it only makes her upset. They get in a cat-fight on board the train and eventually The Mother gives in and allows Lily to have her phone to see if any new Marvin pictures have been uploaded. Just as she's about to see a photo revealing
Marshall
accepting his judgeship, Marvin accidentally deletes the photo elsewhere in the Minnesota Airport, and The Mother gives Lily a hug to help her feel better.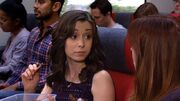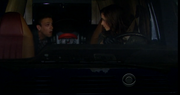 The night before Barney and Robin's wedding, during Bass Player Wanted, The Mother finds Marshall and Marvin on the side of the road on their way to the Farhampton Inn. During their car ride, The Mother reveals that Lily told her all about his plans to move to Rome with her. Marshall asks if Lily told anything to her in regards to his accepting of a Judgeship which The Mother guarantees he'll be having quite the talk with his wife once he arrives.The Mother tells Marshall that she's heading back into the city because she recently quit being the Bass Player for her band she created in College "The Superfreakonomics" before her lead singer, Darren, could fire her. Darren is revealed to be a man who's been trying to split friendships of both Lily and Robin and Barney and Ted by revealing some large secrets such as Ted's moving to Chicago. The Mother had a talk with Lily in the Farhampton Inn Bar prior to meeting Marshall where Lily recommended she steal Darren's van and leave back to New York. The Mother did so but Marshall orders The Mother to talk with Darren about his attitude and kick him out of the band she created and that she shouldn't be pushed around. The Mother remarks that she "Can't beat the devil" on multiple occasions, once they arrive at the Inn together, The Mother immediately heads back to the bar and orders the "Kennedy Package" just as Lily had in Coming Back and even says "Thank you Linus" after every drink. Linus is shown to have fallen for Darren's same charm, and The Mother sits, feeling down on her luck. Meanwhile, Ted recently stole a 30 year old bottle of Glen McKenna from a nearby liquor store to prove his friendship to Barney. After Marshall reunites with the gang, Darren rounds the corner and bumps into Ted after he begins pouring his friends glasses of the Glen McKenna. Ted turns around and punches Darren in the face knocking him out, after hearing this news once Darren orders some ice, The Mother buys "whoever the best man was" a glass of 35 year old scotch and leaves the Farhampton Inn Bar before Ted and the gang arrive cheering Ted on. After The Mother leaves, future Ted remarks "Kids, that was the first drink your Mother ever bought me" 
The same night, a few hours after Bass Player Wanted she returns to Louis' house where he proposes to her. In a panic, The Mother walks onto his front porch and looks into the sky, asking Max if it's finally okay to let go of him, and if she should. She accepts that perhaps it's best to move on and find love, when she returns to Louis she denies his proposal in tears and grabs her Umbrella and belongings, and goes to the Farhampton Inn. That night, she gets a key from Curtis, the desk clerk who gives her the room right beside Ted's. She puts her stuff down and brings out Max's ukulele and walks onto the Balcony of her room and starts to sing a personal rendition of "La Vie En Rose" to which Ted had been listening to the entire time as he sat one panel and less than two feet away from her. Future Ted has stated that "He's heard her sing La Vie En Rose many times since meeting her. But that one time, that night on the Balcony will always be his favorite" 
In 2014, a year after Barney and Robin's wedding weekend, seen in a flash-forward in Coming Back: The Mother and Ted are checking in to the Farhampton Inn where Ted tells her a story of how one year earlier, he sat in the very chair across from them almost to the moment and told himself "I'm coming back, and I'm bringing you". She remarks that Ted hadn't even met her a year ago, but Ted tells her he knew he would. He gets up and leaves to check them in and The Mother looks around the room and eventually her eyes land on the very seat Ted from 2013 had been sitting in.
Less than one year later , as seen in The Lighthouse, Ted stands with The Mother on top of the Farhampton lighthouse, staring out into the sunset, she says it's "Almost like going back in time" which Ted remarks was exactly what he'd said when he visited there with Cassie in 2013. She remarks how she pukes whenever Ted does, and she doesn't want that to ruin "The perfect evening" which Ted tells her he'll try to make even better. He sits on one knee and opens up a box revealing a ring, and begins to propose, but before he can say her name and complete his sentence she automatically says yes without question, multiple times. He stands up, they kiss, and are officially engaged.
In 2017 at 2:17 in the morning, seen during a flash-forward in Unpause, Ted & The Mother are once again staying in the Farhampton Inn. The Mother appears pregnant at this point in time and she begins experiencing contractions, Ted gets her up and they move to the lobby in a hurry. From there they jog with Ted's two year old daughter in his arms towards a car waiting outside, Ted tells The Mother that he's proud of her, as is their daughter, Penny. Ted helps her into the car after putting Penny in the backseat and then hurriedly drives towards the hospital, future Ted then tells his kids that the exception of the "Nothing good happens after 2am" rule was the birth of his son, Luke.
In new years eve of 2022, The mother and ted went to a celebration of releasing a book written by The mother. In this day, Ted recalls the vow he made before (Rally) of not drinking as much as barney drank in the night before he's wedding (Unpause) so he would'nt get such a worst hangover. The next morning, The mother got an hangover, and Ted makes her the Stinson Hangover Fixer Elixir.
In 2024,  The Mother and Ted sitting in the Farhampton Inn. Ted attempts to tell her stories like he told his children, but they both discover that they have told each other every story they have, finally considering themselves, "an old married couple." She when say that he should not live in his past stories but instead live life moving forward. ( Vesuvius )
Known Facts
Before we ever met The Mother, the following was revealed throughout the series:
At the end of

Lucky Penny

, Future Ted says:


"Kids, funny thing about destiny. I thought I was destined to get that job, but I was wrong. My destiny was to stay in New York. Because if I hadn't, I never would've met your mother."

This strongly suggested that Ted meets The Mother in New York.
At the end of

Something Blue

, Future Ted closes the episode talking about his and Robin's futures:

"And as hard as it was at the time, in the end we both got what we wanted. She did eventually go on to live in Argentina, and Morocco, Greece, Russia, even Japan for a little while. And I? Well, I met your mom."

At the end of

How I Met Everyone Else

, Ted asks Marshall and Lily where his wife is, at his college reunion. As the reunion was held in 2020, it is revealed that, by 2020, Ted would have already gotten married.
In

Wait For It

, it is revealed by Future Ted that The Mother's yellow umbrella factors into the story of how she and Ted met.
In

No Tomorrow

, Future Ted states that his future wife was at the same St. Patrick's Day party he went to, but that they didn't meet each other. When going back to the party to find his phone, he picked up the yellow umbrella that belonged to her. However, Ted does bump into some seemingly arbitrary woman whom he seems to notice and who seems to notice him, now proven to be a red herring.
In

The Three Days Rule

, Future Ted told his children that when he got their mother's phone number, he called her right away.
In

The Leap

, Ted is shown teaching his first class at Columbia University. Future Ted narrates how this was the best job he's ever had, and that if it weren't for that job, he never would have met their Mother. However, in

Definitions

, it's revealed that Ted was in the wrong room for his first class, and all the students there were Economics students, and that The Mother was one of them.
In

Double Date

, Future Ted told his kids that when he first told their mother his "shellfish-selfish" joke, she laughed.
In

Last Cigarette Ever

, Future Ted reveals that he eventually quit smoking two weeks into dating The Mother.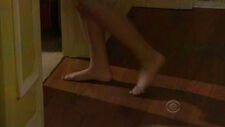 In

Girls Versus Suits

, Ted dates a girl named Cindy. Cindy's roommate is The Mother, as revealed by Future Ted. Although they never meet, while in Cindy's apartment Ted looks around and discovers things about the roommate/mother that shows they have very similar likes and hobbies, such as making breakfast foods sing show tunes, painting pictures of robots playing sports, and playing bass guitar. Ted also sees what Future Ted states was probably The Mother's feet, as she leaves the bathroom to go into her room.
In

Big Days

, Future Ted reveals that Ted will meet The Mother on the day of a wedding and that "a little ways down the road" he will be the best man at a wedding, later revealed in

Challenge Accepted

and

The Magician's Code - Part Two

to be Barney and Robin's wedding.
In

Garbage Island

, in a scene that flashes forward to 2021, Ted meets Wendy the Waitress at an airport and tells her that he is now married to "a wonderful woman" and has two kids, revealing that he will have met and married The Mother by this time. This fits into the continuity of the series, given that Ted's kids are in their late teens by 2030.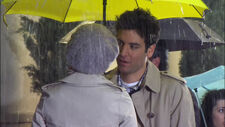 Later in

The Exploding Meatball Sub

, a scene set in April 2021 (ten years into the future) shows Ted wearing a wedding ring, further implying he will have met and married The Mother by this time.
In

No Pressure

, it is stated that the last person he said 'I love you' to before The Mother was Robin.
In

Trilogy Time

, it is shown that by 2015, Ted is watching the Star Wars trilogy with Barney, Marshall, and his baby daughter - implying Ted has met The Mother and has had a child by that time. Ted is also seen to be wearing a wedding ring in the scene as well which means he has already married The Mother by 2015.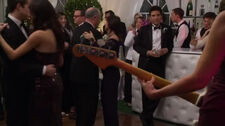 In

Farhampton

, it is shown that while Ted is waiting for the train back to the city at the Farhampton train station, after Barney and Robin's wedding, The Mother also comes there, holding up her yellow umbrella in the rain. Craig Thomas confirmed in an interview that this is the place where Ted and The Mother finally meet. [1]
In

Band or DJ?

, it is revealed that The Mother is the bass guitar player in the band playing at Barney and Robin's wedding
In

Bad Crazy

, Future Ted reveals that the last girl he dated before meeting The Mother was Jeanette.
In

The Time Travelers

, it is revealed that in April of 2013, 45 days before she met Ted, The Mother was dating a Finance guy named Louis, living at 317 West 115th Street in apartment 7A and still getting her Economics degree.
In

Something New

The Mother's appearance is finally revealed: She's short, has mid-length brown hair, large brown eyes, and a wide smile. In this episode she is buying her ticket for Farhampton where eventually she'll meet Ted.
In

How Your Mother Met Me

, It is revealed that The Mother's 21st birthday was in September 2005, this makes her birth date 1984 which also makes her 28 by the events of Barney and Robin's wedding. Her birthday also falls on the same date Ted met Robin, and when Marshall and Lily got engaged.
Possibilities and Theories
This is a list of possible identities and popular theories regarding The Mother.
At the end of

Belly Full of Turkey

, Future Ted jokes to his kids that the stripper named Tracy he flirts with was their mother. Their shocked reaction when he tells them "And that, kids, is the true story of how I met your mother." - and subsequent relief when he laughs and says "I'm kidding." - both suggest that they believed him at first, and that their mother's name may also be Tracy. Similarly, in the first episode of the series, Ted tells them the story of how he met Robin, and they believe it is the story of how he met their mother, until he reveals in the end that it was "Aunt Robin." This too would have been a nod to The Mother's possible name, however Robin's name is never mentioned until Future Ted's reveal at the end of the episode. Because of this, there is no reason for the kids' reaction to suggest that their mother is also named "Robin."
During

Milk

, Ted has a date with Ted's Love Solutions Match, as they share a lot of similar interests and she wants the same things out of life as Ted does. However, Ted realizes that he doesn't want perfect, he wants Robin, and stands her up on their date to pursue Robin instead.
The 20th episode of season 9 is called "

Daisy

". This could possibly be the name of The Mother. One known fact is that her favorite flowers are lilacs.

Though it's possible it is either a name of a future character or the episode revolving around daisies.
Past Candidates
This is a list of people who, in the past, were potential candidates for being The Mother. However, due to new information released later during the series, these people have been excluded from being potential candidates. Please note that only those who had a realistic chance of being The Mother are included in this list, such as those that have been in serious, long-term relationships with Ted.
In the Pilot, it was shown that Ted wanted to get married and loved Robin, so it was implied that she would be The Mother. However, at the end of the episode, Future Ted reveals that that girl turned out to be Aunt Robin, not The Mother. This may be a device used by Future Ted to state the intimacy Ted's kids have with his friends, as Marshall, Barney and Lily are named aunt/uncle throughout. In Symphony of Illumination, it is revealed that Robin cannot have children, so she could not be The Mother. Lastly, in The Magician's Code - Part Two, it is shown that Robin is the bride at Barney's wedding, eliminating any possibilities of her being The Mother.
Relationship with Robin
So far, every step that has brought Ted closer to meeting The Mother has been indirectly connected to Robin in some way:
Due to the seriousness of their relationship, it was suspected Victoria would be The Mother, but as was said earlier, in Lucky Penny, Future Ted states that he had not yet met The Mother. Since Ted met Victoria months prior to this episode, it's clear Victoria is not The Mother. She also makes a major appearance in Ducky Tie, where she reveals she maybe getting engaged.. However, it's likely that if How I Met Your Mother had not been renewed for a second season, Victoria would have been a fallback option and become The Mother. Although, Victoria left her fiancée at the altar for Ted and they started dating again in Season 8, it has been confirmed that she is not The Mother.[2]
Stella was a likely candidate to be The Mother, due to the seriousness of her relationship with Ted, culminating with their engagement and subsequent wedding plans. However, Stella left him on their wedding day to be with her ex-boyfriend and father of her daughter Lucy, Tony Grafanello. However, if How I Met Your Mother had ended after Season 3, then Stella would likely have been a fallback option (similar to Victoria) and she would have been The Mother, although unless Lucy was the girl child, she does not appear to be present while Ted is talking to his kids.
Zoey was never a real possibility to be The Mother, since it had been stated before Ted met her that the day he met his wife was the day of a wedding further down the road. It further confirms that Zoey is not The Mother when Ted reveals to Wendy the Waitress when they meet in 2021, in Garbage Island, that his and Zoey's relationship ended badly and that he eventually married The Mother, the true love of his life.
Until Ring Up, it was speculated that The Mother could be Barney's half-sister, Carly. Not much was known about her, except that she is currently attending college, mentioned by Jerome Whittaker in Legendaddy. Thus, she may have been in the Economics class Ted accidentally went into as his first first day as a Professor. Carly's family also lives ten minutes away from Ted's house, and it is likely that she grew up in that family house.
Ted meets Carly in Season 8 and briefly dates her without knowing she's Barney's sister. Upon discovering this, Barney gets angry and tries to forcefully marry them, but both of them decide not to go with it.
Episode Appearances
Notes and Trivia
She's not Victoria.
She was almost Stella.
She was Cindy's roommate.
She has a yellow umbrella...that I stole.
She was in what I thought was my architecture class.
She thought I was a complete idiot.
She's considered weird by some.
She was never going to be Zoey. That was just doomed.
I met her on the day of a wedding.
And here's something I haven't told you before:

"...She never would've left that much of her sandwich uneaten. No joke, I've seen that woman get a half a pad of butter wrapped up to go...
...Oh, and your mother would've definitely would've befriended the waitress, which inevitably would have lead to a free dessert...Mom's ability to get free pie; supernatural...
...Oh, and I wouldn't have had much luck with an orchid. I'd have given her lilacs; her favorite...which just just happened to be the first flower I ever gave her...the very moment we met..."
Josh Radnor has said that he wants The Mother to be played by an unknown actress: "I don't think it should be any sort of stunt casting. I think it would be more interesting to have this fresh, exciting face that Ted has never seen before and neither have people who watch the show." [5]
When Future Ted was imagining what his kids would look like if he married Stella, they had blond hair. The Mother has brown hair instead of blond.
In all episodes involving flash-forwards to Barney and Robin's Wedding, Ted is seen wearing a lilac boutonniere on the suit he wears to the wedding. A lilac is the flower he gives to The Mother the very moment they meet (according to the Season 6 DVD set special feature).
On October 19, 2012, Lyndsy Fonseca said in an interview with The Huffington Post, in response to the question "Do you have any hunches on who The Mother is?", she says "there was a time when we were told who it was and to never give the information out."[6]

However, Cristin Milioti was only cast in the spring of 2013.
But, although she was cast in 2013, the staffs and writers have been eye-ing Cristin for the role of The Mother since they discovered her long ago. So, it might resulted to why Lyndsy said that in 2012.

There is a growing assumption that The Mother has met all the members of the gang (except Ted of course) prior to Barney and Robin's Wedding. It seems as if they have all been helped by The Mother in some form.

Barney is presumably the first to meet The Mother in

Platonish

. She helps Barney realize he wants to win Robin and marry her.
Lily meets The Mother in

The Locket

. She helps Lily cope with her separation anxiety from Marvin. Inadvertently this helps Marshall by giving him more time to delete the picture about Marshall's judgeship.
Marshall meets The Mother in 

Bass Player Wanted

. She picks him and Marvin up from the side of the road on their way to the Farhampton Inn. She helps Marshall prepare for his coming argument with Lily while Marshall helps her build up the courage to stand up to Darren, one of her fellow band members who was prepared to kick her out of the band she created. 
Robin has yet to be seen with The Mother.
Ted has yet to officially meet The Mother in his present timeline, he is presumed to be the last to meet The Mother.

The Mother is the main reason why Barney and Robin got married in the first place.

It is also vise versa with Ted because without the wedding, Ted would not have met her.
References