Rex

Species

Possum

First Appearance

Rex is a possum first mentioned in Legendaddy. Marshall presents him to his friends, to see how far he could go, without anyone saying anything, after he found out that his friends treat him "with kid gloves" since his father died.
Biography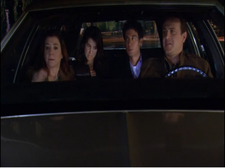 Rex  is a male opossum, colloquially called possum, which Marshall claims to have found in the trash and decided that he lives with him and
Lily
from that day on. In reality he just wanted to test his friends how far they would let him go, after his father died, without being honest to him.
Lily
responds that she'd love Rex, which makes Marshall mad at her and his friends.
Character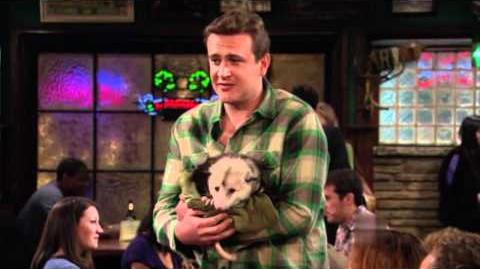 Marshall describes Rex as violent and claims that he hates him and Lily. Marshall also implies that Rex attacked him at night.
Quotes
Marshall

:
Hey guys! This is Rex. He's a possum. I found him in the trash. He lives with us now.

Lily

:
I love him!

Rex

:
*grunts*
---
Marshall

:
Lily! We are living with a possum. Rex is violent and he hates us!
---