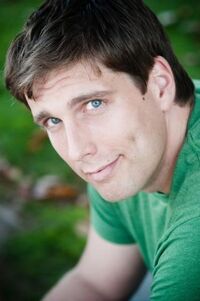 Ned Rolsma (born October 11, 1979) is an American actor who plays Marcus Eriksen, Marshall Eriksen's brother, in How I Met Your Mother.
Filmography
How I Met Your Mother - Marcus Eriksen (2005-2012)
Ned's Declassified School Survival Guide - Tall Gallery Guy (2007)
The 12th Man - Cincinnatti Crash Player (2006)
As Seen on TV - Office Worker/Dancer #2 (2005)
Wild West Tech - Bigfoot / The World's Tallest Man (2005)
External Links
Ad blocker interference detected!
Wikia is a free-to-use site that makes money from advertising. We have a modified experience for viewers using ad blockers

Wikia is not accessible if you've made further modifications. Remove the custom ad blocker rule(s) and the page will load as expected.