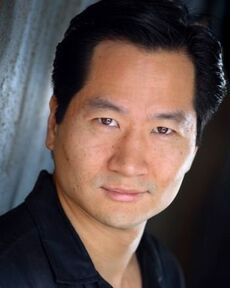 Charles Rahi Chun is an American actor of Korean descent who portrayed Mr. Park on How I Met Your Mother.
Biography
Rahi was born in New York City to parents of Korean heritage. He was raised bi-culturally in Utah, Korea and Southern California.
He has appeared in over 100 episodes of television and film to his credit, including recurring and guest starring roles on shows such as Scrubs, Law and Order: LA, Crash, Castle, Bones, ER, Everybody Loves Raymond, and feature films including Next, The Brothers Solomon, and Mission: Impossible III.
External Links
Ad blocker interference detected!
Wikia is a free-to-use site that makes money from advertising. We have a modified experience for viewers using ad blockers

Wikia is not accessible if you've made further modifications. Remove the custom ad blocker rule(s) and the page will load as expected.