Challenge Accepted (catchphrase)
Comment

1
862
legendary pages on this wiki
For the episode of the same name, see Challenge Accepted.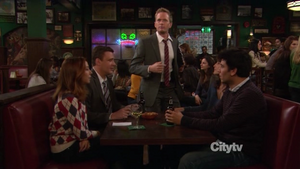 Challenge Accepted
is a catchphrase commonly used by
Barney
.
Due to his competitive nature, Barney often likes to complete challenges posed to him, and accepts these challenges by saying "challenge accepted". Usually, this is said while looking up and standing.
Most of the challenges he accepts revolve around seducing women. Often, he attempts challenges that no-one has asked him to undertake, that no-one cares if he succeeds or not. However, this does not deter him at all, and he still makes a great effort to complete all challenges he accepts.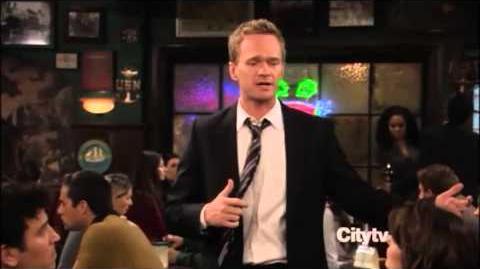 Challenges Accepted
Edit
Sleep with Marshall's professor. [1]
Hook up with a 22-year-old while in his old man make-up. [2]
Complete Ted's Murtaugh List. [3]
Talk his way out of a speeding ticket. [4]
Hook up with a girl while wearing Marshall's old overalls. [5]
Pick up a girl whilst talking like a little boy. [6]
Touch everything in the Museum of Natural History.  [7]
Find Marshall and Lily's sex tape. [9]
Seduce a bridesmaid over the phone. [10]
Get laid wearing Ted's Red Cowboy Boots. [11]
Break Krirsten and Calvin up. [12]
References
Edit