This is the one hundred and forty-ninth entry of Barney's Blog, written by How I Met Your Mother main character Barney Stinson. It was retrieved from Barney's Blog at the CBS website here.
This entry is in response to the episode Tailgate.
January 3, 2012
On New Year's Eve Ted and I finally opened our long-awaited bar, Puzzles. We're still hammering out all the particulars (like should Ted be allowed to have sex with women in his room during working hours, or just me?), but in the meantime, here's my first crack at a menu...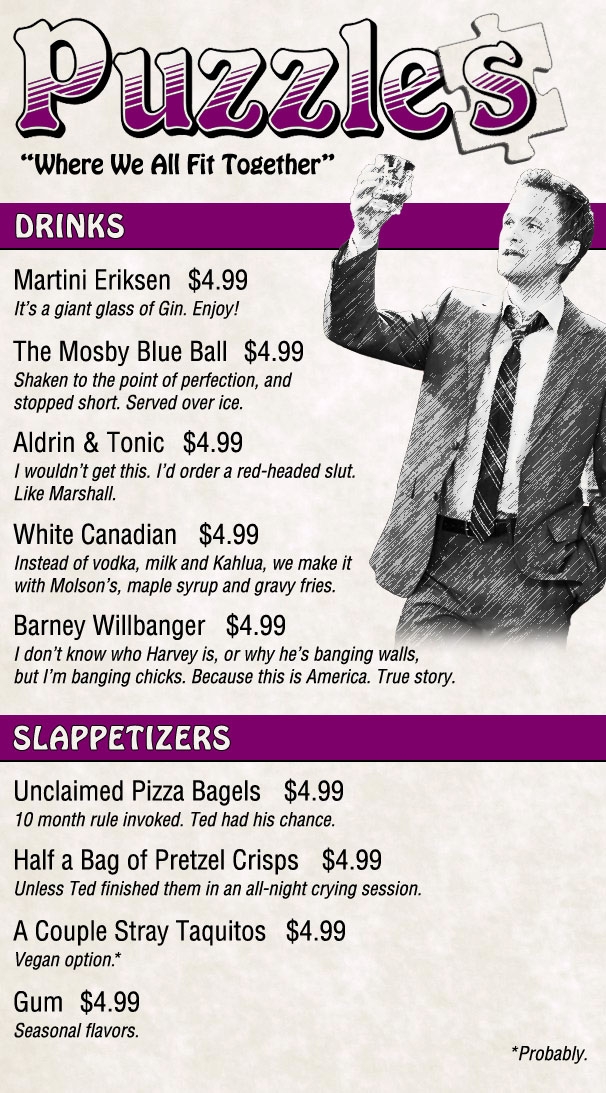 And visit our new official site for Puzzles the Bar
Notes and Trivia
Edit