This is the one hundred and eighteenth entry of Barney's Blog, written by How I Met Your Mother main character Barney Stinson. It was retrieved from Barney's Blog at the CBS website here.
This entry is in response to the episode Cleaning House.
From The Files Of Li'l Barney
September 27, 2010
I'm not one to boast, but from the moment I rocketed from the womb, air guitaring AC/DC, I was in the top .01% of awesomeness on the planet (sharing that space with David Lee Roth, Nelson Mandela, and boobs).
But I prefer to show, not tell. Here's an article from the Yourson, North Dakota Bugle featuring a young yours truly. This document is on loan from the Stinsonian Institute in Washington D.C.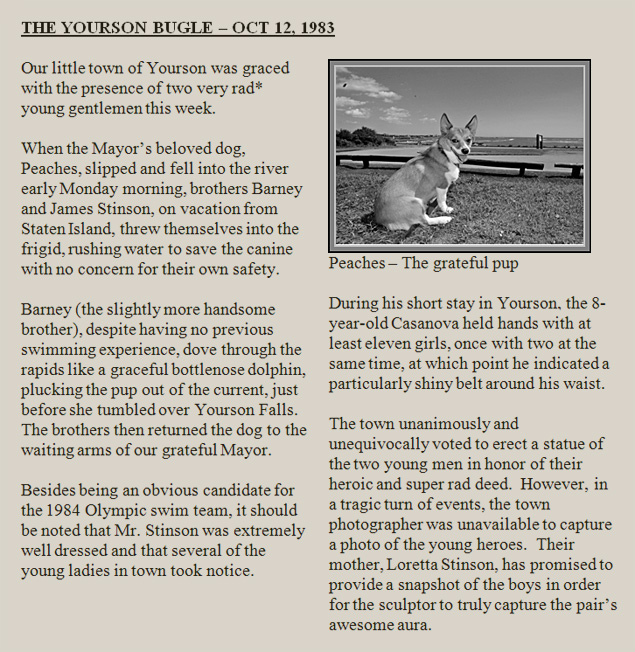 Notes and Trivia
The "shiny belt" around Barney's waist when holding hands with two girls at once is a reference to the Threeway Belt.
Ad blocker interference detected!
Wikia is a free-to-use site that makes money from advertising. We have a modified experience for viewers using ad blockers

Wikia is not accessible if you've made further modifications. Remove the custom ad blocker rule(s) and the page will load as expected.