This is the one hundred and fifty-second entry of Barney's Blog, written by How I Met Your Mother main character Barney Stinson. It was retrieved from Barney's Blog at the CBS website here.
This entry is in response to the episode The Drunk Train.
EPS
Feb 14, 2012
Blogees,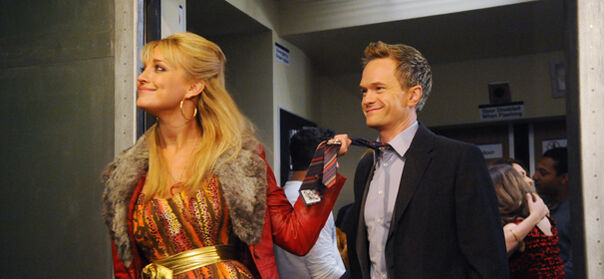 As I've always said: It's important to raise awareness about certain diseases. Sometimes, people can't raise support on their own and sometimes they raise just a little too much. I'm talking, or course, about Enormous Penis Syndrome.
EPS, also known as "Elephant's Disease," or "Phallumegaly," is reported over 150 million times a year. Nearly 90% of American men have aggressively come forward to claim affliction. If enough money isn't raised, these people will have to live slightly different, possibly better lives, for the rest of their days.
In association with Manhattan Hospital, GNB is proud to host its first annual 10K Fun Run to benefit Enormous Penis Syndrome (EPS), thanks in large part to me, Barney Stinson. Registration on the day of the event begins at 8AM sharp, but pre-ejacu-- I mean, pre-registration, is encouraged.
The 10K Fun Run will cover a good portion of Manhattan. To see the route, go to any online map and type in our three check points. #1: 168th and Broadway. #2 Battery Park Underpass. And finally #3: Locust Point. It's a great route and you guys should really check it out so you can be prepared.
Any and all contributions are helpful, no matter how girthy or how small.
Thanks. Barney Stinson XL
Notes and Triva
Ad blocker interference detected!
Wikia is a free-to-use site that makes money from advertising. We have a modified experience for viewers using ad blockers

Wikia is not accessible if you've made further modifications. Remove the custom ad blocker rule(s) and the page will load as expected.