This is the one hundred and forty-first entry of Barney's Blog, written by How I Met Your Mother main character Barney Stinson. It was retrieved from Barney's Blog at the CBS website here.
This entry is in response to the episode The Stinson Missile Crisis.
Dr. Barney Stinson's Consultations
Edit
October 4th, 2011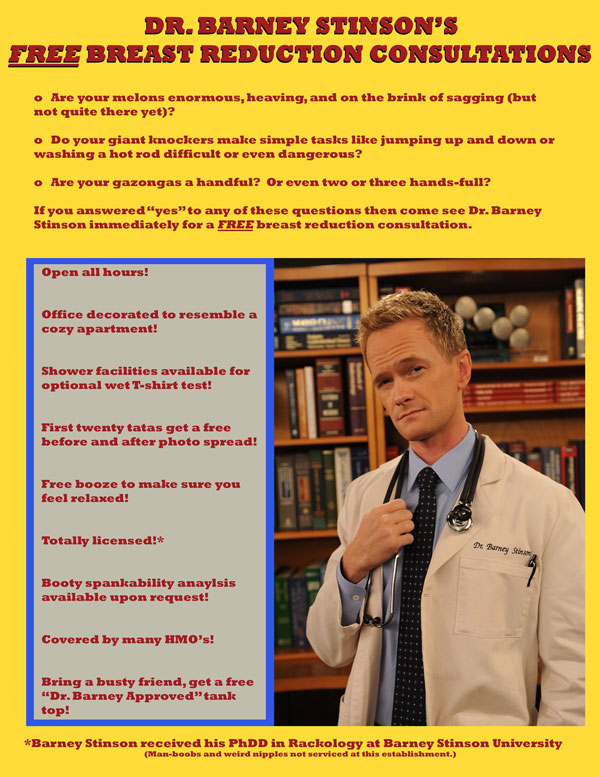 Barney is doing the world a service and offering free breast reduction consultations. He's made a handy flier and offers some pretty great deals.
Notes and Trivia
Edit