This is the eighty-first entry of Barney's Blog, written by How I Met Your Mother main character Barney Stinson. It was retrieved from the CBS archive Here.
This entry is in response to the episode Little Minnesota.
Dear Santa
December 15, 2008
Dear Santa,

As I'm sure you've noticed, I've been extra special good this year, even taking on some of your work load… by stuffing as many stockings as I can. So it's with great admiration and what I'm sure is mutual respect that I humbly submit to you my Christmas list for this year. And bro, if you have a sec, wake me up -- I'd really like to talk to you about how you sneak out of so many women's houses undetected. I'm good, but I'm not that good.

Happy Holidays,

Barney Stinson

P.S. I left you a glass of twelve-year-old single malt. Milk? Let's get serious, bro.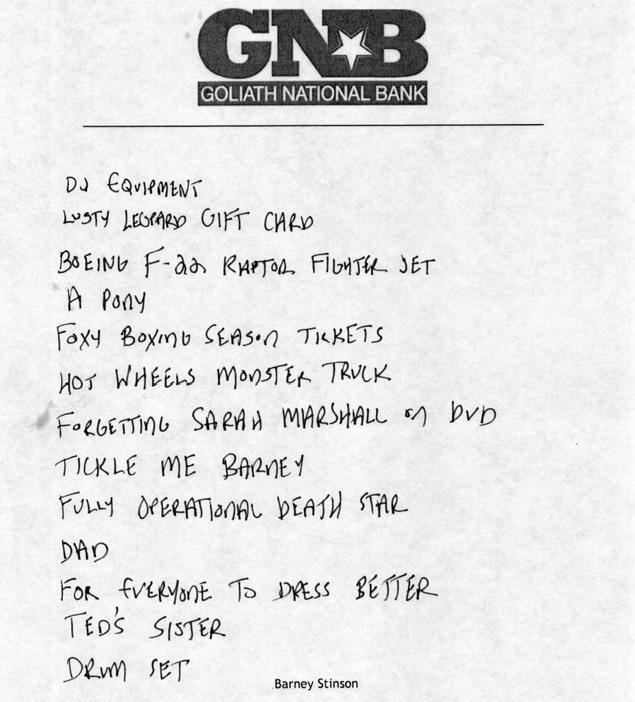 Notes and Trivia
Ad blocker interference detected!
Wikia is a free-to-use site that makes money from advertising. We have a modified experience for viewers using ad blockers

Wikia is not accessible if you've made further modifications. Remove the custom ad blocker rule(s) and the page will load as expected.