This is the eighty-seventh entry of Barney's Blog, written by How I Met Your Mother main character Barney Stinson. It was retrieved from the CBS archive Here.
This entry is in response to the episode The Front Porch.
Couture Watch: Nightshirt Makes Night Moves
March 16, 2009
After an evening spent in the surprising freedom and luxury of a nightshirt, I have decided to update my approved wardrobe lists.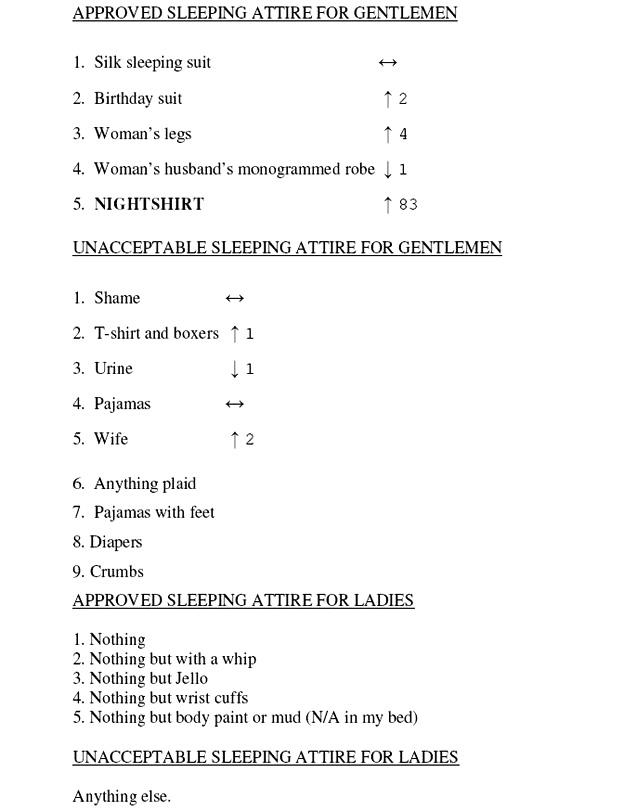 Notes and Trivia
Ad blocker interference detected!
Wikia is a free-to-use site that makes money from advertising. We have a modified experience for viewers using ad blockers

Wikia is not accessible if you've made further modifications. Remove the custom ad blocker rule(s) and the page will load as expected.