This is the eighty-seventh entry of Barney's Blog, written by How I Met Your Mother main character Barney Stinson. It was retrieved from the CBS archive Here.
This entry is in response to the episode The Front Porch.
Couture Watch: Nightshirt Makes Night Moves
Edit
March 16, 2009
After an evening spent in the surprising freedom and luxury of a nightshirt, I have decided to update my approved wardrobe lists.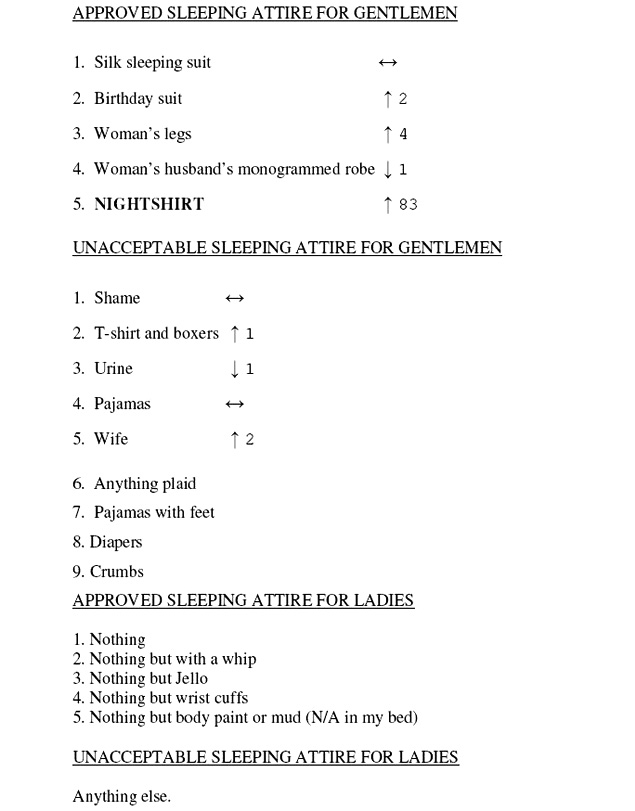 Notes and Trivia
Edit