This is the one hundred and ninth entry of Barney's Blog, written by How I Met Your Mother main character Barney Stinson. It was retrieved from the Barney's Blog at CBS.com here.
This entry in response to the episode Hooked.
A History of Hotness
March 1, 2010
Chapter 17: Pharma Girls

The following is an excerpt from my informative and well-received textbook tentatively titled "A History of Hotness."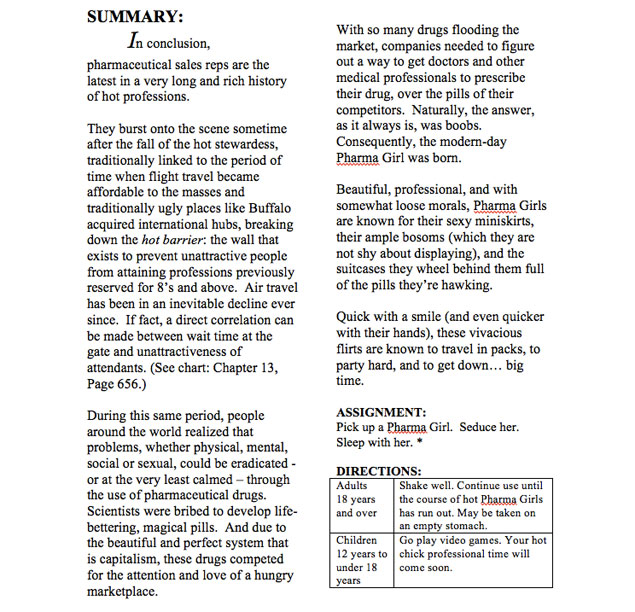 Notes and Trivia
The book excerpt is apparently from a yet to be published book, as it is a screenshot from a word processor. This is revealed by the consistent red underline under the word "Pharma," indicating that the software believes it is a spelling error.
Ad blocker interference detected!
Wikia is a free-to-use site that makes money from advertising. We have a modified experience for viewers using ad blockers

Wikia is not accessible if you've made further modifications. Remove the custom ad blocker rule(s) and the page will load as expected.